In January 2012, ICANN began introducing new generic Top Level Domains (gTLDs) to the Internet space. They received over 1930 applications in this first of potentially many application windows. ICANN's introduction of the new gTLDs shifts the current online space from a .co.za or .com structure and heads it towards a dotBrand or generic TLD structure. This means that companies can, for the first time, take complete ownership of their branded digital property on the internet and bring together the various elements of their organization to their own unique online presence, such as powerhouse companies like Google, MTN and Nike who have already applied for their dotBrand Top Level Domain.
Why should my company have a dotBrand TLD?
As customers will always be the most valuable aspect of your business and the dotBrand TLD solution would potentially result in improved relations with these customers by creating a sense of trust and ensuring the highest level of security for your websites. The TLD will allow your company to better connect with your customers by creating unique domain names, allowing for personalised portals for customer management purposes. This allows for your company to tailor your content to your customer's specific needs, and possibly resulting in deeper levels of customer engagement.

A dotBrand solution allows the company to instill a level of trust with their customers by the use of DNSSEC which is the internet chain of trust. A bank, for example, would have their own TLD such as .fnb. Customers would know that when visiting a login.fnb, they are actually dealing with the bank, because DNSSEC has verified this, whereas many customers are often blind sighted by similar looking domain names as anyone is able to register a co.za or a .com domain name.

The dotBrand is possibly one of the most powerful ways to stand out against your competitors in the online marketplace and allows for more simple, memorable and shorter domain names for all aspects of your company. A dotBrand TLD is a valuable asset for your intellectual capital and has proven to be a worthy investment by allowing the company to control their web presence for different products, services or geographic locations.

It is important for a company to note that they may not be the only one who has a legitimate claim to the the dotBrand TLD. For example, Shoprite is not only a South African brand, but an American one too: shoprite.co.za vs shoprite.com - who will claim .shoprite? ICANN generally makes use of a first-come-first-served basis when dealing with the TLD applications. so early adoption is the key to realising these benefits.

A dotbrand TLD is not meant to replace your current website infrastructure - but enhance it by using shorter domain names and ensuring internet security on transactions.
What DNS can do:
DNS is able to provide you with a one-stop shop for your dotBrand related services. DNS will prepare and support you through every step of your TLD Application with ICANN, comply with ICANN's ongoing policy and then manage it for you using a tailored solution for your specific company. DNS will make use of its experience in domain name management to deliver a comprehensive strategy on how best to leverage the opportunities of a dotBrand TLD.

Business Case Development
DNS is able to develop a business case for your dotBrand TLD and assist in ensuring that the of such is aligned with your business's broader strategy and objectives.

Securing your dotBrand
DNS has the experience and expertise to navigate the ICANN application process. We will guide you through the entire process from Application with ICANN throughout the lifecycle of your TLD.
Ongoing Support
DNS will provide ongoing technical and operational infrastructure as well as the support to ensure that you exercise effective control of the dotBrand investment. DNS will also ensure that ICANN policies and procedures are being complied with at all times.

Management of domain names under the TLD
DNS will provide the necessary 'shop' in which the company can manage the domains under their TLD by allowing users access to a tailor made website for new domain registrations.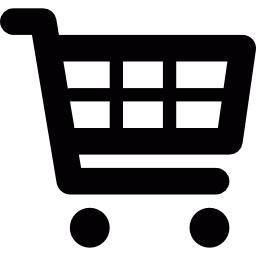 Industry Know-How and Participation
DNS has the necessary industry know-how as well as the ability to participate in the various industry meetings to lobby for the customer on various policy issues that ICANN may impose upon brand TLD owners. Our involvement in the industry will also allow us to leverage the experience from other dotBrand applicants and make use of this to better our services to our customers.